Business
The old methods no longer work in today's economy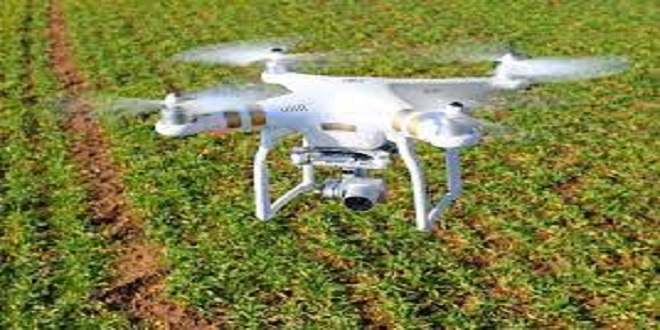 Average American Wages, Adjusted for Inflation
Perienced previously unknown peacetime growth rates, which most economists consider to be unsustainable. Just because the purchasing power of the average income is decreasing doesn't mean that you are required to participate in this trend. In the next chapter, you will learn the importance of the globalization of the world economy. Later chapters explain skills you can learn and steps you can take to ensure that your income does not follow this decreasing trend. The decline of incomes in America is rarely discussed publicly. Politicians don't address it lest they be asked for a solution. Corporate leaders don't address this topic because lower wages increase their bottom line. Labor leaders, usually the champions of increased income for all workers, don't address the decline in income lest their powerlessness prevent it in the first place becomes evident. Income decline, although experienced by many, is discussed by almost no one.
The Economy and the Media
The economy always has been a prominent topic in the news media. In contrast to the media practice of focusing on bad news such as wars, natural disasters, and accidents, the focus is different when it comes to economic news. Positive economic news gets more coverage than negative. For example, here is an article from the Associated Press reprinted in its entirety. FED THINKS JOB MARKET MAY NOT RECOVER TILL '05 Washington—The Federal Reserve policymakers expressed concern at their October meeting that the battered job market might not fully recover until at least 2005 even if the economic recovery grew stronger, according to minutes released Thursday of the discussion. That concern was one reason Fed Chairman Alan Greenspan and his colleagues who set U.S. interest rate policy held a main short-term rate at a 45 year low of 1 percent and suggested rates might stay in that range for a "considerable period.
Stock Market—Psychology and Prognosis
Major companies began phasing out defined benefit pension plans in the mid-1980s. Under a defined benefit pension plan, an employee of a company is guaranteed a defined lifetime pension, calculated on his or her years of service and salary earned. The companies, as guarantors of these pension payouts, deposited cash with a life insurance company or other financial institution that served to manage these pension funds. These institutions invested the funds and paid the retirees. Each year the companies calculated how much they must contribute to the pension plan based on the rate of inflation and the demographics and retention rate within its workforce. Some major companies are behind in their contributions to their pension plans to this day. You can determine this amount for any company by looking at the unfunded pension liability on their balance sheets. The pension funds were strictly regulated in regard to what investments they could make with the funds they held in trust for the future retirees. Most had to be invested in bonds or other fixed-income securities, and only a small portion could be placed in the stock market—and then, typically, only in blue-chip stocks.
Seeking ways to reduce this pension expense, most large companies shifted from defined benefit pensions to defined contribution pensions, which are the schemes most prevalent today in the private sector, with the ubiquitous 401(k) plan. This shift resulted in a big increase to the amount of money flowing into the stock market. The money held in the pension funds is now managed by the employees themselves, who hold it in trust for themselves until retirement. With the restrictions that prevented retirement savings from being invested in the stock market gone, 401(k) money poured into the stock market. Buoyed by a booming economy, the dot-com craze, and this new and enduring influx of cash from retirement savings, that had traditionally gone to the bond market, the stock market as characterized by the Dow Jones Industrial Average (DJIA) more than tripled. Employees put their retirement savings into mutual funds that invested primarily in the stock market and forgot about them, except to watch the growth in portfolio value each quarter. "Buy and hold" became an investment strategy that anyone could win with. Many new investors realized unprecedented gains with little or no understanding of the market, business, or accounting. Stock market success seemed deceptively eas
Summary
Surely no one expects the war on terror to be anything like the Gulf War. It will be much more similar to the Vietnam War, except tougher. "Find the enemy" has forever been the first essential to military victory. It is impossible to win an armed conflict if the enemy cannot be found. Our inability to precisely locate the enemy in Vietnam caused the war to drag on for almost 10 years of frustration that deeply divided America. During this period (1965 to 1973), the Dow Jones Industrial Average showed no growth. (See Figure 2.3.) This economic result, combined with the political result of the Vietnam War, leads to the conclusion that Lyndon Johnson's guns and-butter strategy failed to produce sufficient quantities